BACKGROUND, MISSION & VISION
Total Quality Technologies Ltd delivers a broad range of Information and Communication Technology (ICT) solutions to diverse industry segments but primarily to clients in the oil and gas industry.
Our Mission
is to enhance our customers' productivity by providing the best technology, processes and human expertise that deliver the right solutions on time and within budget, thus enabling them maximize returns on technology investments.
Our Vision
is to be one of the foremost provider of technology solutions in West Africa, enabling clients meet their ICT needs in a timely and cost-effective manner without compromising on quality.
Our Unique Capabilities
Integrated Information and Communication Technology (ICT)solutions provider.
Experience in the full spectrum of the IT DNA
Projects and Operations Support specialists
Strong partner and support network
Vast experience in the Oil and Gas sector
DPR Licensed
Nigerian Content compliant
Leading Innovation and Delivery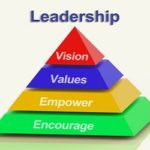 Execution Capability
Experienced personnel
Geographic spread
Remote support capability
Customer service priority
Focus on innovative solutions
Quality assurance
Strong Partner Network
TD Africa Ltd.

(HP/IBM/CISCO/DELL/MICROSOFT)

Rakhone Global Resources Ltd.
Microburst Inverter Systems
Swifttalk
Simbanet
Cobranet